LIVE CONCERT EVENT WITH DAUGHTRY AND 3 DOORS DOWN EXCLUSIVELY ON AXS TV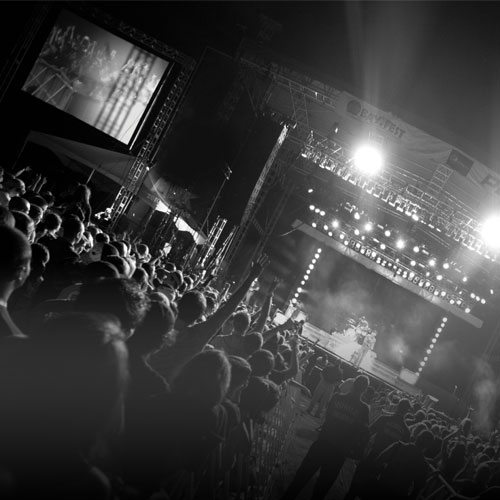 National television broadcast to rock Tuesday, December 11 at 10pm ET / 7pm PT

(December 4, 2012 – Los Angeles, CA) Multi-platinum American rock bands Daughtry and 3 Doors Down, currently on a 19-city co-headlining tour, will broadcast LIVE from 1st Bank Center in Broomfield, Colorado exclusively on AXS TV.

Music lovers will be ready to rock with this special concert event experience when Daughtry and 3 Doors Down take the stage and are 100% live with AXS TV's Live LIVE national television audience on Tuesday, December 11.

On this highly anticipated tour, Daughtry is playing their new single "Start of Something Good" from the gold certified Break The Spell album, along with smash hits and fan favorites including "Home," "It's Not Over," "Feels Like Tonight" and "No Surprise" from platinum-selling Leave This Town and their blockbuster-selling and record-breaking self titled debut.

"This has been a great tour with 3 Doors Down," said Chris Daughtry, lead singer of Daughtry. "We want to thank AXS TV for bringing the tour to everyone that isn't able to see us out on the road."

3 Doors Down will bring their nine #1 hits and chart topping songs to life in this special rock concert experience. The Greatest Hits, their recently released album of remixed and re-mastered tracks and three new songs including "One Light," will be the AXS TV live soundtrack for this one of a kind night in music.

"We are having a blast touring across the country with Daughtry and thanks to AXS TV we are bringing the show live to your living room," said Brad Arnold, lead singer of 3 Doors Down. "Tune in and check it out, it's the next best thing to being there in person!"

"AXS TV, 3 Doors Down and Daughtry are giving viewers a great opportunity to witness one of the biggest co-headlining rock tours of 2012," said Evan Haiman, Vice President of Music Production at AXS TV. "Two excellent rock bands LIVE in one night is another AXS TV Concert exclusive."

AXS TV is the premier television destination for live concert events. Broadcasting more 100% live concerts than any other network, AXS TV places music fans first, and has garnered the attention of the hottest artists in music with an understanding that live is where music lives. AXS TV Live LIVE artists include Linkin Park, Aerosmith, The Darkness, Bud Light Port Paradise Music Festival featuring Far East Movement, Flo Rida and Wiz Khalifa and many more.