3 Doors Down Merch Contest!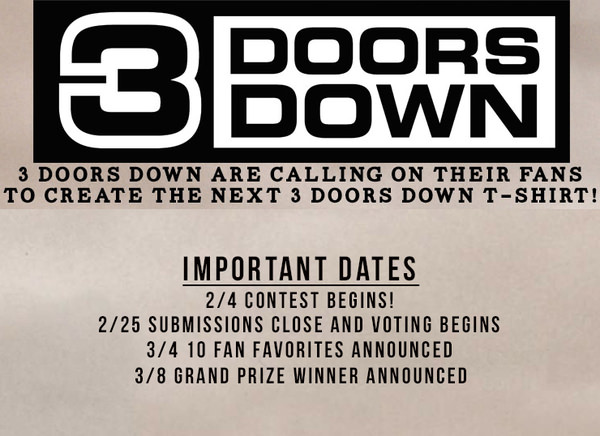 We are calling on our fans to design the next 3 Doors Down t-shirt! One talented winner will be picked by the band to receive $500 and their design will be printed as an official 3 Doors Down merch item.
We will also feature his or her's winning entry on our .com, Facebook, and Twitter account.
We are also giving the 3 Doors Down fan community the chance to vote on their 10 favorite designs. The 10 fan favorite winners will receive an autographed copy of the band's new album 'The Greatest Hits'
So what are you waiting for! Open up Photoshop, Illustrator, MS Paint, or whatever else you design with and get those creative juices flowing.
Click HERE to head over to the contest.