THE BETTER LIFE FOUNDATION 2013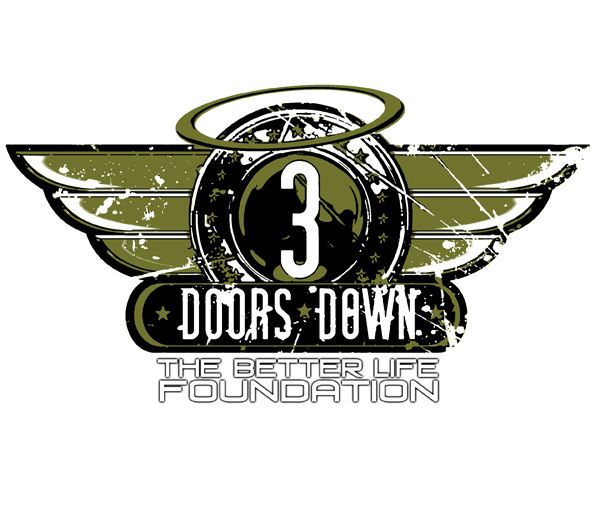 Featuring Special Guest Black Stone Cherry
Sponsored By Paul Benton and The Mississippi Army National Guard
Tunica, MS -- 3 Doors Down will stage the 10th annual The Better Life Foundation concert on November 16th at Horseshoe Casino in Tunica, Mississippi. The long-term mission of the foundation is to make a positive change in the lives of children in need of food, shelter, and medical assistance, and to enhance the lives of children and young adults with special needs. Funds raised are distributed to organizations and hospitals that fulfill the band's mission to enable children to develop their potential, achieve their goals, and become caring and responsible adults. Operating with the mission statement, "Changing the World, One Life at a Time," 3 Doors Down has committed their energies over the past decade to make a tangible contribution for those in need through this annual event. Singer Brad Arnold shares, "This year marks the 10th anniversary of The Better Life Foundation and the weekend is going to be better than ever! Thank you to all the fans and sponsors who continue to support the foundation and the amazing work that it does."
The event is sponsored by Paul Benton and the Mississippi Army National Guard. The evening is all ages (anyone under 21 must be accompanied by an adult 21 or older), with general admission standing floor tickets priced at $50, while general admission balcony tickets are $150 (which includes hors d'oeuvres and bar). Special guests Black Stone Cherry and Kris Ford from Red Jacket Firearms will open the show. Tickets will be available Friday, October 4th at 10 a.m. local time through Ticketmaster. For more information visit www.3doorsdown.com/events.
The festivities begin on November 15th at 9:00 a.m. with a sporting clay shoot at The Willows in Tunica, MS. The event will feature special guests Will Hayden and his crew from Red Jacket Firearms. The requested donation for a four-person team is $750, which includes gun, ammo, lunch and a photo with the Red Jacket crew. For more information call 251-586-2208. The annual "Ride For A Cause" motorcycle charity ride will be staged on November 16th. The donation is $30, and includes a shirt and rider reception (food and bar). There will be a raffle for the "Citizen Soldier VI - Bourget Scorpion RT", a Bourget Bike Works custom motorcycle. For more information on the ride and raffle visit www.dixiethunderrun.net. A silent auction will also take place in the Horseshoe Hotel lobby on November 16th from 2 p.m. until 4:45 p.m. The auction will feature memorabilia from a wide range of musical artists and notable sports figures.
In November 2012, 3 Doors Down released The Greatest Hits, returning to the rock charts with the Top 10 hit "One Light." The collection features nine #1 remixed and re-mastered hits, alongside three new songs. The band staged three successful North American co-headline runs with Daughtry performing for hundreds of thousands of fans. 3 Doors Down also toured overseas, visiting Russia for the first time alongside appearances in Dubai, Mexico, and across the European continent.